Close
How Daenerys Unleashed Dragonfire
Still reeling from Dany's big moment Sunday night? Maybe you have a few spears, a flamethrower and an army of slave soldiers you want to put to use to recreate the scene? Here's the storyboard featured in this week's Interactive Features on HBO Go.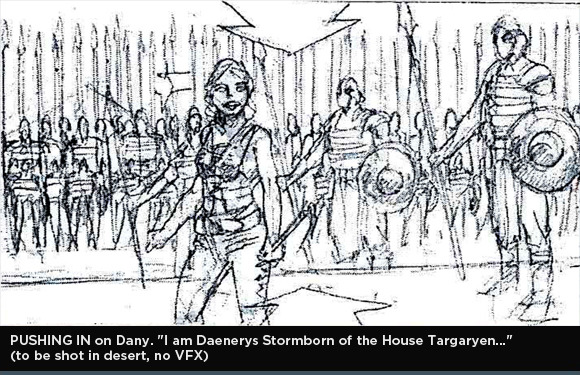 Still hungry for details? Here are some handy phrases in High Valyrian to put a merciless slave master in his place.
"Zaldrizes buzdari iksos daor." – A dragon is not a slave.
"Ydra ji Valyre?" – You speak Valyrian?
"Vayrio muño engos ñuhys issa." – Valyrian is my mother tongue.