Close
50 Surprising Things About Season 3 - Pt 2
Go deeper inside Season 3 with the fun facts below.
26. What's it like learning High Valyrian? "It wasn't easy," said actor Carice Van Houten. "I speak French, German, English and Dutch, and I can say a few words in Spanish ‒ none of these languages have anything to do with Valyrian... Then when I finally got it, I thought: Why can't I just talk only in Valyrian? It gives you freedom in your speech and in your acting as well."
27. Nathalie Emmanuel, who plays Missandei, was intimidated by Valyrian: "When I was first confronted with it, I just went 'How am I going to do this? This is so hard.' but after repeating it over and over and over again, you do start to pick it up, and it becomes a lot more fluid."
28. Beric and the Hound's face-off is a battle between brute strength and agility. "It's quite a complex fight," explained sword master CC Smiff. "Beric's got a certain style to him which we've been working on; it's quite flamboyant. The director wanted him flowing, almost like an Obi Wan with his sword."
29. There are 86 moves in the fight between Beric and the Hound. The weapons needed to be engineered to fit the needs of the fight, including having Beric's sword catch on fire. The actors rehearsed and trained for about two months leading up to the fight.
30. A scene in "A Walk of Punishment" where the members of the Small Council arrange their chairs took some work behind the scenes. "In the new meeting room of the Hand of the King, the actual chairs were very heavy," explained production designer Gemma Jackson, "so the chair that Cersei picks up and moves around was built specifically so Lena Headey would be able to lift it."*
31. Gary Lightbody, the front-man of the band Snow Patrol, makes a cameo riding a horse and singing in "Walk of the Punishment."*
32. "Walk of Punishment," was the first episode of series directed by creators David Benioff and D.B. Weiss.*
33. Producer Chris Newman plays the corpse of Hoster Tully during the funeral sequence in
"Walk of Punishment."*
34. The Tully armor is designed to look like fish scales.*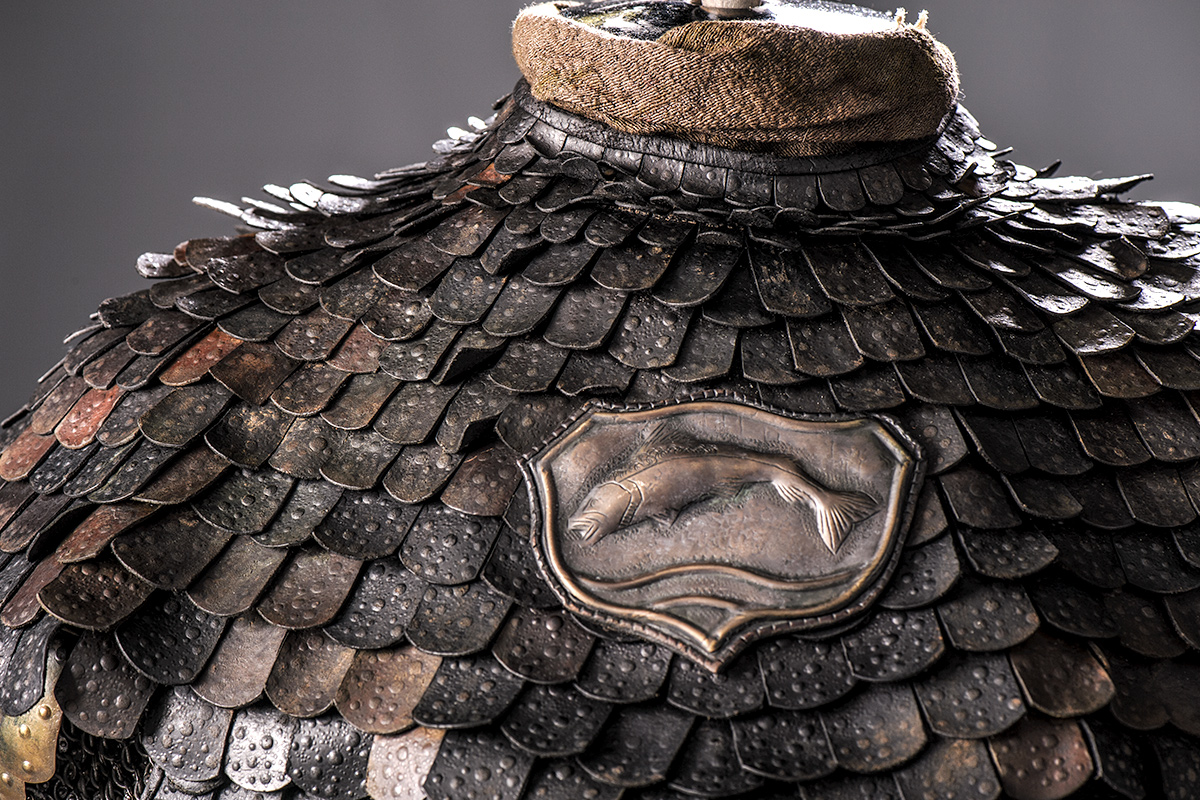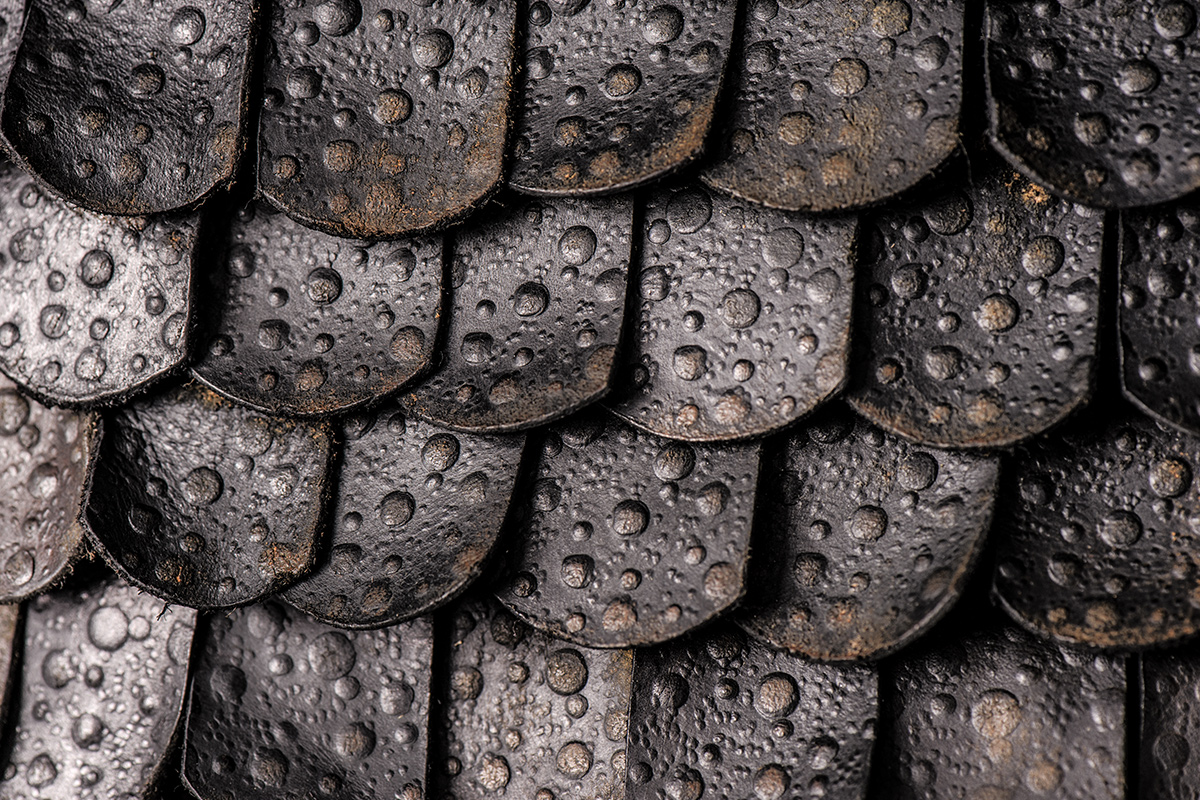 35. Shooting in Iceland created an authentic environment for the actors. "When you see people's breath, you're really seeing people's breath," director Daniel Minahan said. "When you see icicles coming out of their mustaches and beards, it's real icicles."
36. Iwan Rheon, who plays Ramsay Snow, auditioned for the role of Jon Snow. The part came down to him and Kit Harrington.*
37. To emphasize Robb's sense of vulnerability this season, costume designer Michele Clapton decided to feature him without his armor more: "He just actually looks quite young again. He's a young boy who's found himself in a very big position."
38. Actor Richard Madden, who played Robb Stark, "cried the whole way home to London" after filming the Red Wedding. "The journey of that character, the fondness that we all have for each other as a cast and a crew, the character's point of view in the story; it was really moving and not very nice," Madden told HBO.com. "There was just the total sense of exhaustion. I left set, went straight to the airport and got on a plane because I didn't want to be there anymore."
39. Despite the heartbreak of the scene, Richard Madden still agreed with Robb's story: "Maybe it would have been better for Robb to die gloriously on the battlefield, but this is so sudden, violent and horrible. I think that the way that the writers and I have tried to build Robb Stark up, there's no other way we could have killed him," Madden acknowledged. "He's been outsmarted, and it all comes from his good heart and his trust that people will do the right thing."
40. The band in the gallery at the Red Wedding included Will Champion of Coldplay.
41. Actor Michelle Fairley recalled hearing the ominous "Rains of Castamere," "She's thinking, 'What is this music?' It says something ominous to her, like something has walked over her grave; her hackles are up. But she doesn't know what it is because she's an honorable human being. The last thing on her mind is that Walder Frey would use this occasion to seek his revenge."
Take a closer look at props from Season 3:
45. The exterior of the abandoned tower that the Reeds, Hodor, Osha, Bran and Rickon use for shelter in "The Rains of Castamere" was set in an actual abandoned tower in a woodland not far from the center of Belfast.
46. Dany's costume was inspired by her character: "The place she was the happiest in was with Drogo and the Dothraki for a very short period. And their precious color was blue," Clapton told HBO.com. "She's taking the design and the patterning within it from the dragons."
47. The costume team made multiple copies of Dany's bright blue garment because the intense Moroccan sun faded the color after just a few days of shooting.*
48. Costume designer Michele Clapton didn't want the giants' costumes to look corny. She developed a backstory to come up with an inventive approach to dressing the giant: "I wanted their upbringing to be different, almost like they were as children swaddled and wrapped in anything they found with grass inside," Clapton explained. "As they get bigger, they just keep wrapping and wrapping and wrapping. So by the time they get to this age, they're just a massive sort of wrapped fabrics and antlers and bones and grass. They're not actually clothes as we know them. They're just protection. And so that, in a way for me differentiates them from the wildlings, the human side of it."
49. Margaery's costumes are "real feats of engineering," said Clapton. "I want them to look like you almost don't know how they stay together, but they do. Margaery's a very clever girl. She really knows how to annoy Cersei and how to entice Joffrey, all whilst remaining quite sweet to the general public. I've always liked to do her things back-lace."
50. Maisie Williams, who plays Arya, and Rory McCann, who played the Hound, had a great relationship on set. "Rory is such a nice guy," Williams told HBO.com. "He plays a lot of instruments and he had this one called a strumstick that I thought was fantastic. At the end of the season, he wrapped it up and gave it to me. I was really grateful."