Close
HBO Invites Fans to Bleed for the Throne at SXSW
"There is only one war that matters. The Great War. And it is here." Jon Snow's words of warning inspired this year's South by Southwest Game of Thrones event in Austin, Texas; Bleed for the Throne is designed in part to look like a war camp in preparation for battle. Attendees are invited to not only enter an immersive experience inspired by the sacrifices of their favorite GoT characters, but encouraged to actually bleed for the throne themselves — by donating blood to the American Red Cross.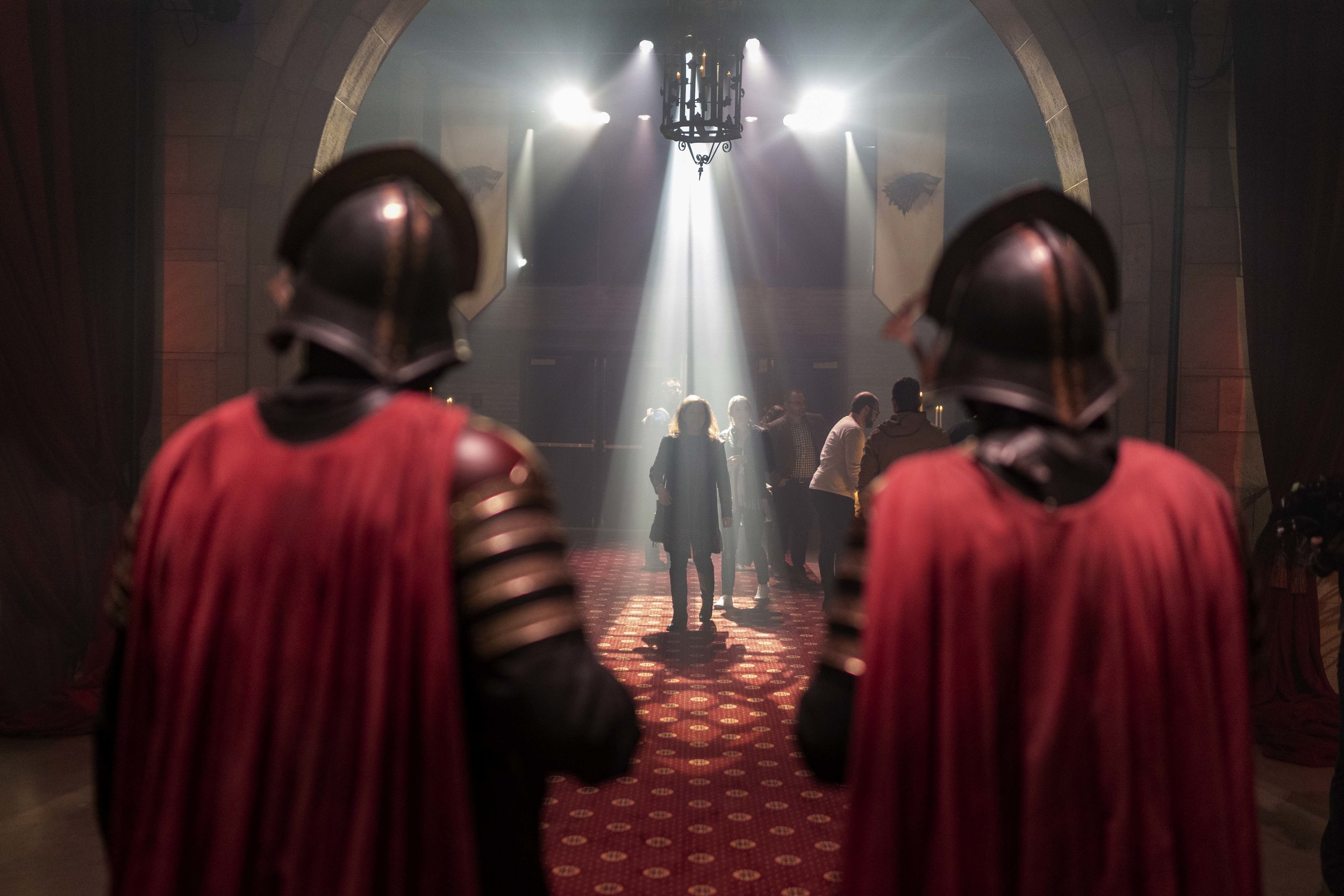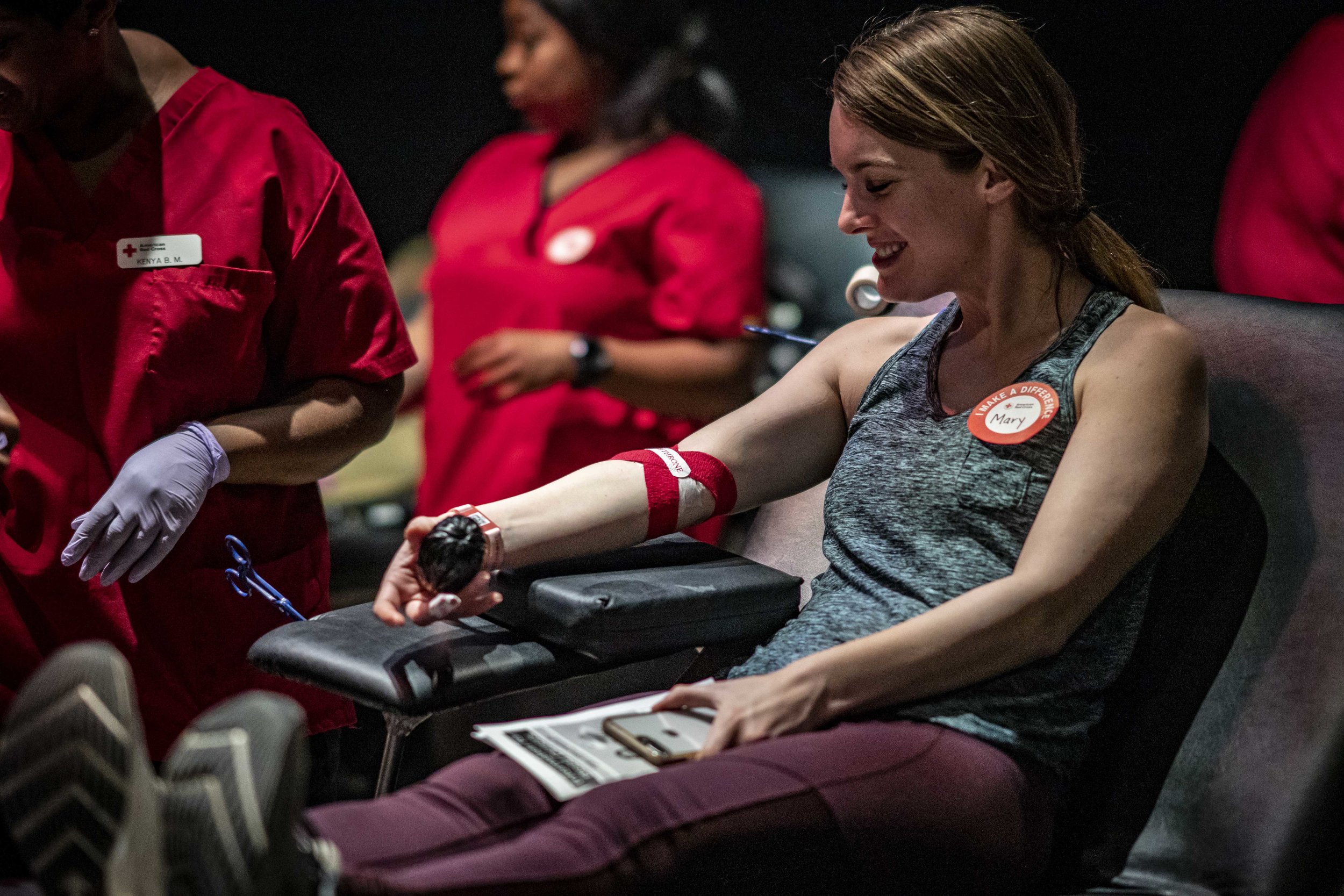 All attendees, donors or not, experience an immersive activation recounting how a selection of favorite characters have bled for the throne. Fans are led through the storylines of Arya Stark, Cersei Lannister, Jon Snow and Tyrion Lannister through an audio, visual and physical installation.
In a dark room, attendees react to a light-based encounter inspired by Arya's blind fight with the Waif in Braavos. From there, each fan is asked to do their own version of Cersei's walk of shame (non-nude, of course), surrounded by faces — including a Septa's — chanting "shame". Finishing the walk, guests journey to the Castle Black to step into Jon Snow's shoes as he's betrayed by the men of the Night's Watch. The final stop is Tyrion's epic rallying cry at the Battle of Blackwater Bay, where they come face-to-face with a life-sized version of The Mountain.
After the immersive experience, attendees are offered a seat as they await their names to be called by a Red Priestess. A choir and orchestra performs an original piece inspired by the music of GoT, and blessed by the series' composer Ramin Djawadi, as attendees prepare to bend the knee in front of the Iron Throne. All participants are awarded with a physical Hand of the King pin, which has an extra fiery flare through Snapchat. Outside of the Bleed experience, the pin allows its bearers discounts with additional SXSW vendors — 20 percent off Shake Shack, free popcorn at Alamo Drafthouse, a free t-shirt from Franklin Barbeque, a free Cersei-inspired haircut (or $10 off another) at Birds Barbershop, a free pint of Bloodworks Blood Orange IPA from Austin Beerworks, and 10 percent off all orders at Brew & Brew.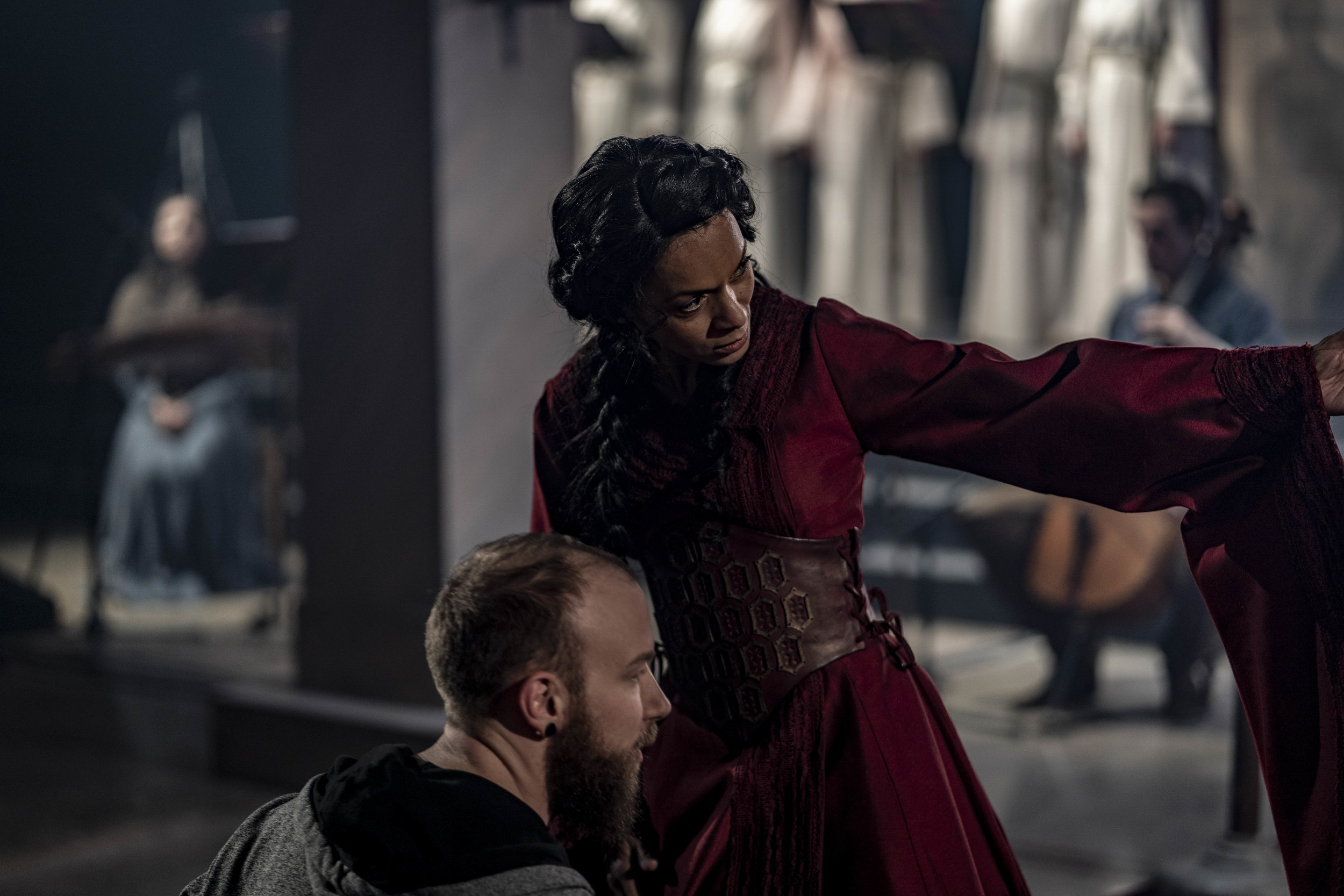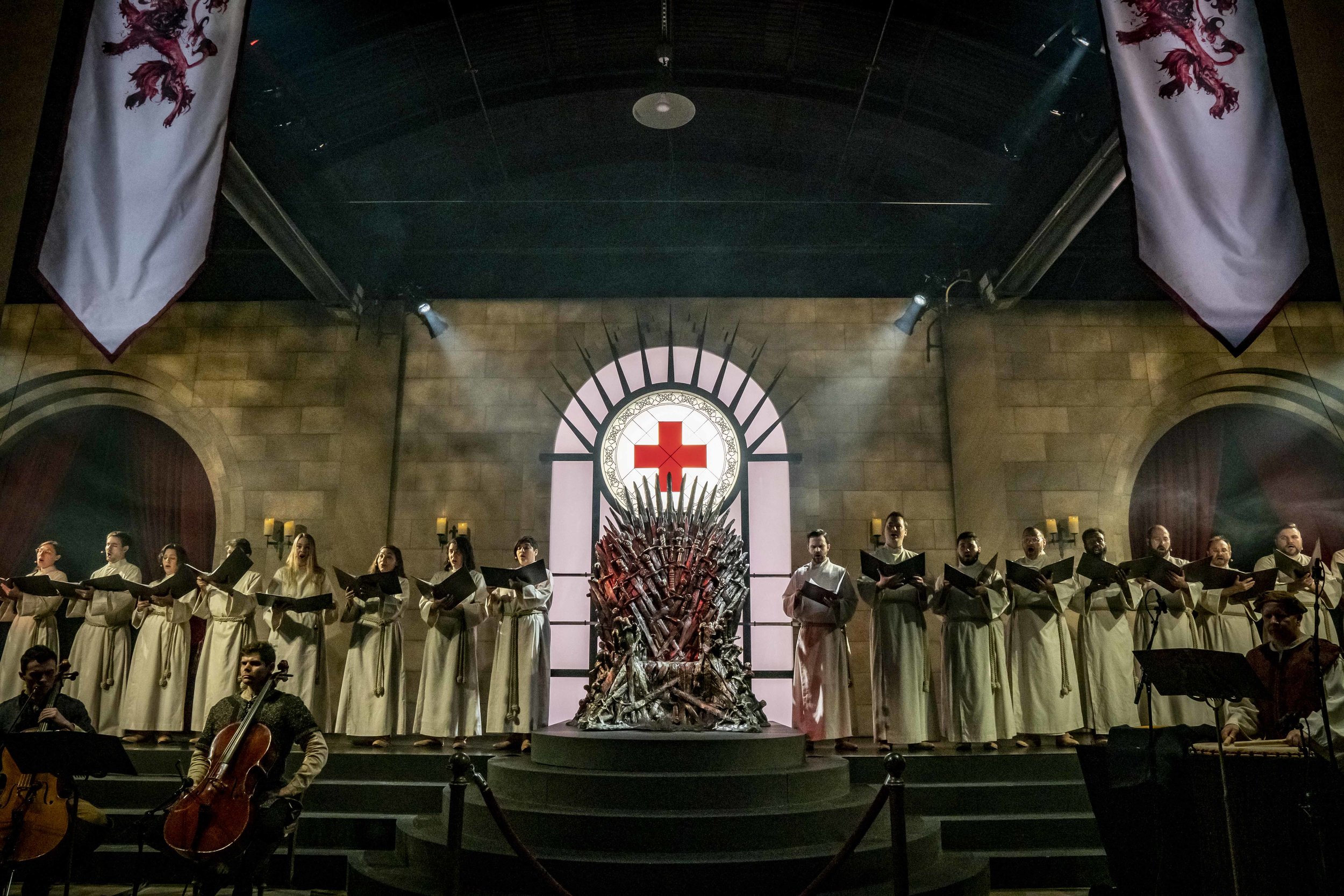 Once receiving their pins, fans exit the venue to an outdoors experience designed to look like a war camp. With tents, horses and a group of actors dressed in costumes from the series, guests enter the world of Game of Thrones like never before. Actors playing wildlings, Dothraki, Northerners, Lannister soldiers and more show off extensive backstories of their own, often connected to major moments from the series like the Battle of the Bastards or the Red Wedding. Through both scripted conversation and improv, the actors interact with the guests, asking if they too are ready to fight for the living.
Among the tents of the war camp, fans can find a live band, fortune teller, Shake Shack and two additional Snapchat effects: An animated ice-meets-fire map of Westeros inspired by the recent Season 8 Dragonstone teaser, and a Targaryen sigil that unlocks a silhouette of Daenerys, flanked by her army of Unsullied soldiers, as she too prepares for the imminent battle.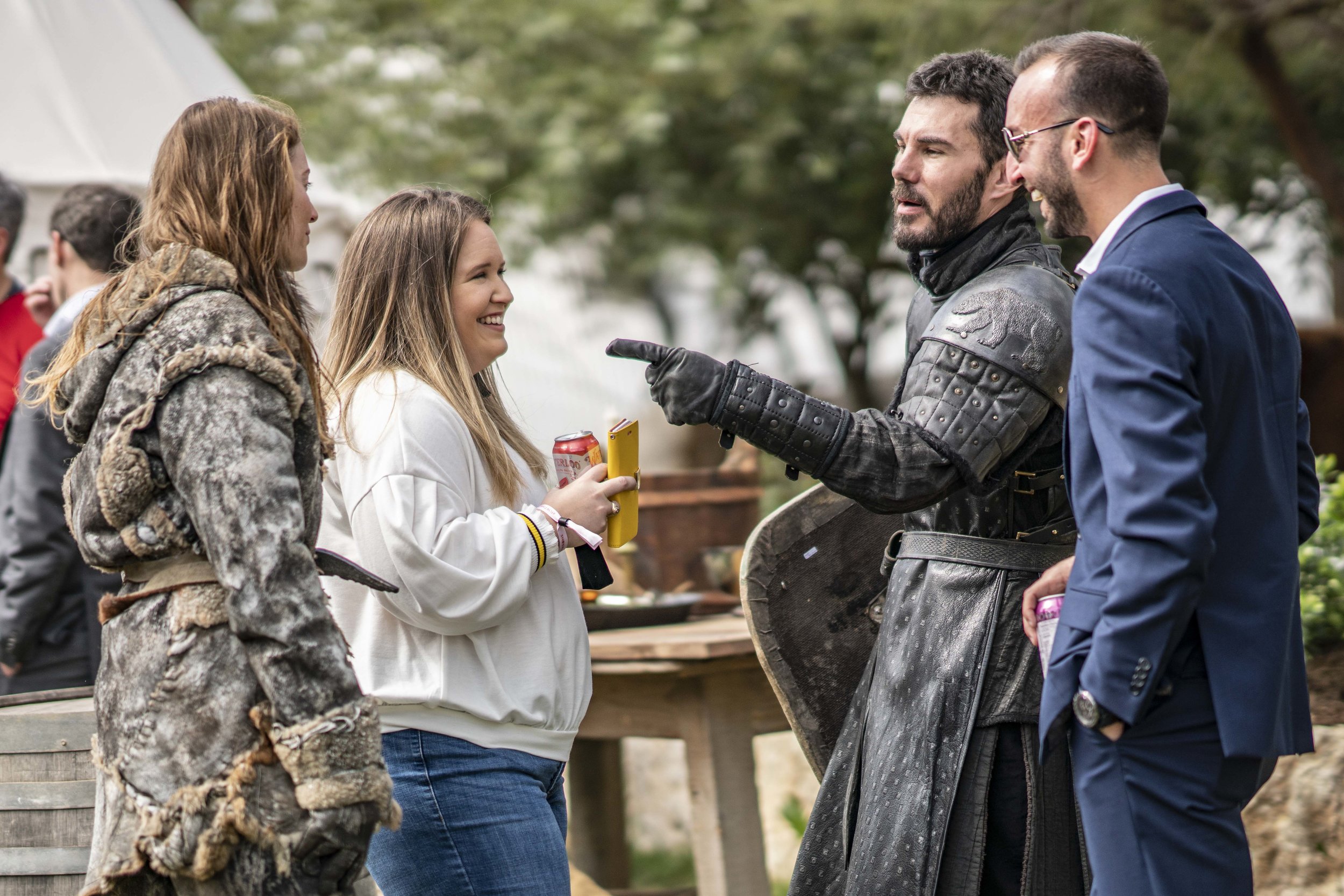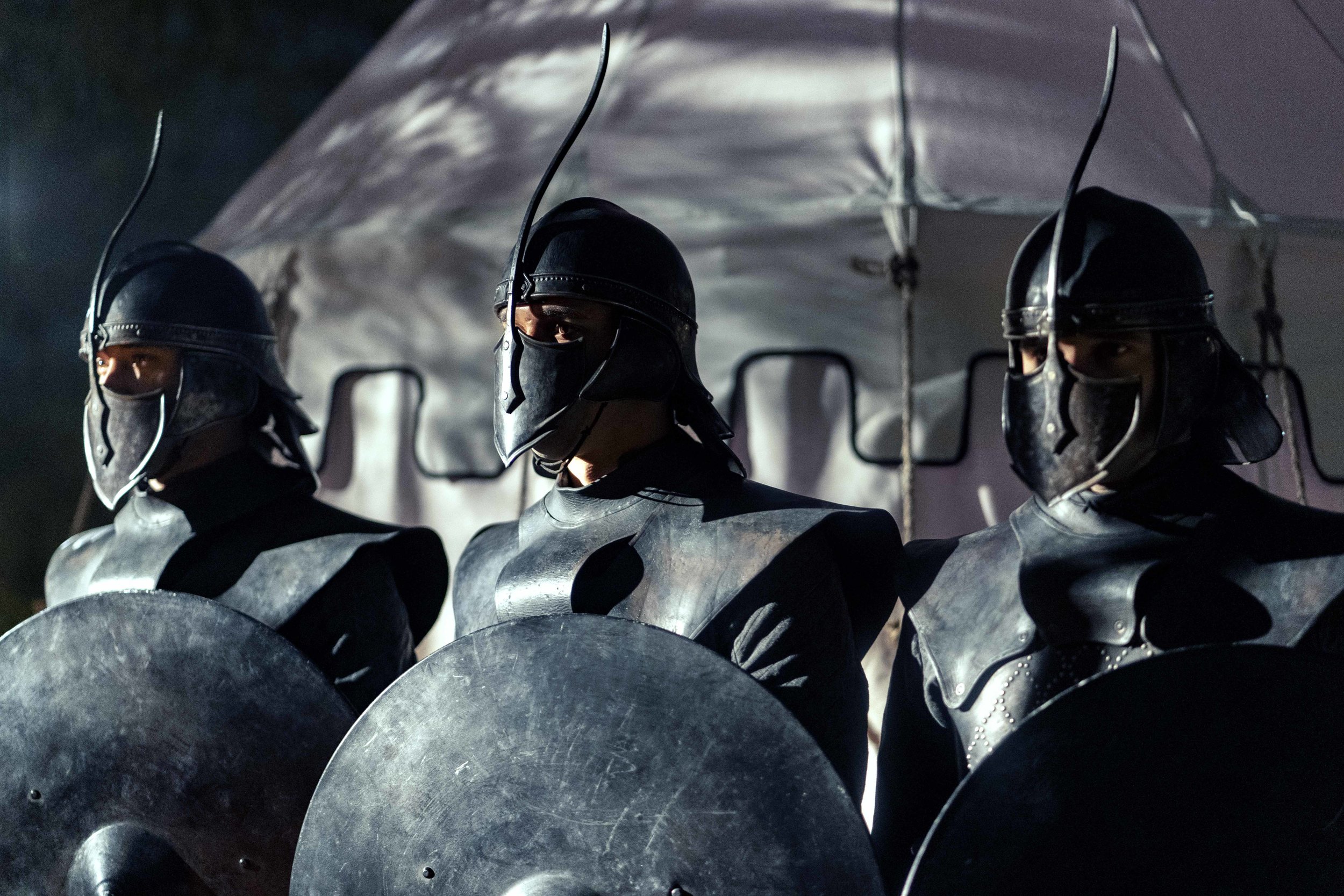 More Snapchat AR triggers invite fans to engage with banners featuring the faces of Jon Snow, Tyrion Lannister, Cersei Lannister and Arya Stark which covered the building. The portraits revealed an animated bloody throne design behind each character.
With over 80 costumed performers, 100 pages of scripted characters, and 62 pages of custom scoring, the SXSW Bleed for the Throne experience is not one participants are likely to forget soon.
This event runs through March 9 at SXSW. Follow @GameofThrones for up to date registration info, and to find out how you can Bleed #ForTheThrone visit the official site to learn more about donating blood.